Overview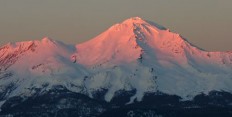 Shasta Vortex Adventures
offers daily Mount Shasta guided tours and integrative wellness.
Come share Mount Shasta's magic with us!
Sacred Site Treks,  Guided Vision Quests, Hiking, Backcountry Ski & Snowshoe Tours,
Scenic Vehicle Tours,  Around the Mountain Driving Tour,
Step-On Bus Guiding, Workshops & Retreat Guide Service

Shamanic Hypnotherapy, Therapeutic Massage, Soul Retrieval,
Empowerment Workshops, Intuitive Awakening Trainings
wellness products, locally made products, books & gifts
 Purchase Ashalyn's first book here!
The Emerald Tablets for 2012 & Beyond
Call Shasta Vortex Adventures at: 530-926-4326

View Ashalyn's new video promo. "Commitment to Consciousness" is a film about Mt. Shasta and its spiritual leaders who've made the lifetime commitment of ushering mankind into a state of consciousness awareness, founded on love and respect for all living things.  For more information contact Herb Sneed at .
Be sure to check out Ashalyn's other videos on her YouTube page: http://www.youtube.com/user/shastavortex
Tours Overview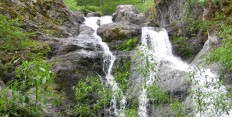 Shasta Vortex Adventures loves to create the perfect tour for you and your group – almost any day of the year!
Our trips are all created to refresh the body, inspire the mind and rekindle the spirit. Share your expectations and desires then trust us to come up with the best plan. Finding peace and relaxation are key ingredients to any successful trip, so relax and leave the planning to us! We look forward to guiding you around Mt. Shasta
We offer a variety of low to medium impact guided hiking trips throughout the Mount Shasta area. Moving slowly over this magnificent terrain allows for a greater awareness of the incredible beauty offered with each step taken. Let us know if you're more inclined to saunter and meander or if you'd like a bit more of an aerobic workout.
If you're looking for the ultimate challenge of reaching the summit, you'll need to call another guide company! All our trips are below the 9,000 foot elevation.
Here's a new photo Ashalyn took October 10, 2014 on one of her Sacred Site Tour to Faery Falls in Mount Shasta.

Watch Ashalyn's video below for more info about her guided tours and the energy vortex of Mount Shasta.
 Please visit our Facebook sites at:
www.facebook.com/ShastaVortex
www.facebook.com/EmeraldTabletsNew
http://www.facebook.com/ashalyn.shasta

About Ashalyn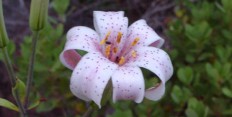 June 8, 2013 Testimonial:
"Everything was so perfect on our Sacred Site Tour today! You are a gift to the world."
~ Nancy Olczak, massage therapist & retired teacher; Buffalo, NY
Check out Ashalyn's most recent blogs.  Click here to read her latest post.
Ashalyn, BS, CHT, has lived in Mt. Shasta, CA for over 27 years. She is Owner Director of Shasta Vortex Adventures and Visionary Founder of Ascension Heights Health Resort – a vision in the making. She is a Shamanic Awakener, teacher, workshop leader, visionary and published author of "The Emerald Tablets for 2012 & Beyond" and "Adama Discourses: walking the light path with intention & purpose." She is now working on her third book of poems and stories she has received from the nature spirits and the Earth Mother. Projected publication date is by the end of 2016.

 Ashalyn's October 7, 2014 interview on Paradigm Shifters with Veronica Entwistle. They discussed Ashalyn's book, "The Emerald Tablets for 2012 & Beyond," Thoth the Atlantean, and other spiritual growth and awareness issues. Click here to listen to the one-hour podcast.
Watch Ashalyn's August 2012 video interview on Telos.
She discusses the meditative journeys into Telos that she takes people on during her guided tours on Mount Shasta.  A very important focus for the Telosians is to help the "surface dwellers" (humans) remember to live life in a peaceful, loving way and to always do what we love most.