Overview

 

Shasta Vortex Adventures
offers daily Mount Shasta guided tours and integrative wellness.
Come share the Mount Shasta magic with us.
We offer Sacred Site Tours, Guided Vision Quests, Hiking, Backcountry Ski & Snowshoe Tours, Scenic Vehicle Tours,  Around the Mountain Driving Tour, Step-On Bus Guiding, Retreat & Workshop Guide Service .

We offer self awakening and healing through
Visit Ashalyn's NEW Shamanic Awakening vlog site,
a journey into oneness through her channeled messages &  personal experiences on Mt. Shasta.

Shamanic Awakening Sessions, Therapeutic Massage, Soul Retrieval, Empowerment Workshops, & Ashalyn's channeled books

 Learn about & purchase Ashalyn's channeled books.
The Emerald Tablets for 2012 & Beyond
or call Shasta Vortex Adventures at: 530-926-4326

View Ashalyn's video promo. "Commitment to Consciousness" is a film trailer about Mount Shasta and its spiritual leaders.
Be sure to check out Ashalyn's other videos on her YouTube channel
Tours Overview

We love to create the perfect tour for you – almost every day of the year.
Our trips are created to refresh the body, inspire the mind and rekindle the spirit. Tell your guide your expectations and desires and together you can decide the best places to go. Finding peace and relaxation are key ingredients to any successful tour. You can also relax and leave the planning to us. We look forward to guiding you in the Mount Shasta area.

We offer a variety of low to medium impact guided hiking, snowshoeing and backcountry ski tours. Let us know if you're more inclined to saunter and meander or if you'd like more of an aerobic workout. Moving slowly over this magnificent terrain allows for a greater awareness of its incredible beauty that is easily seen with each step taken.
If you're looking for the ultimate challenge of reaching the summit, you need to call a climbing guide company. All our tours are below the 9,000 foot elevation.
Watch Ashalyn's videos below for more info about her guided tours and the energy vortex of Mount Shasta.
This is from a tour I did with Mabel Katz and her group from Mexico this summer. I am channeling All That Is/Creator Source and this video is part of a prayer given to us, as an example of how to speak to Creator Source.
Please visit our Facebook sites at:
www.facebook.com/ashalyn.shasta
About Ashalyn

Check out Ashalyn's other
website Ashalyn.com – channeled books for your awakening.
Ashalyn's latest book,  And the Earth Spoke: true stories to inspire & awaken, is now available for purchase at Ashalyn.com. It's a compilation of poems and stories Ashalyn received from sentient Earth beings over the last 25 years. They speak of our oneness and how important it is to work together with them.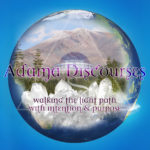 In Adama Discourses: walking the light path withintention & purpose, channeled by Adama the Telosian, you'll learn about the ancient continent of Lemuria, the crystal city of Telos that exists beneath Mount Shasta, what the Telosians have to say about how we can live in a peaceful, loving way, and much more.
"The Emerald Tablets for 2012 & Beyond," channeled by Thoth the Atlantean, are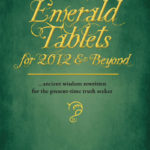 ancient documents that were rewritten "for the 21st century reader." As King Priest of Atlantis and of Khem (ancient Egypt), Thoth has much mystical wisdom and knowledge to share about us remembering who we really are. You can read sample chapters and purchase her books at Ashalyn.com.
Watch Ashalyn's new 1.5 hour video from the May 2016 Wesak Celebration  in Mt. Shasta, CA.
"You are more incredible than you know." Ashalyn shares some of what she's learned about people on her Mount Shasta Sacred Site Tours, discusses her "oversoul components," and also channels messages from Maitreya and Saint Germain. "It's time to access your own expansive nature to better understand who you are and what you're here to accomplish, so you can do that work now."