Vortex Pendants – Made to Order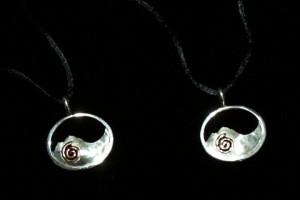 The Shasta Vortex sterling silver logo pendant allows you to take home something to remind you of your transformational experience on Mount Shasta. You can order the vortex in copper or 14 karat gold, or you can choose to add a precious stone on the horizon line. All pendants are made to order. Call Ashalyn to order your pendant.


Shasta Vortex Adventures operates under Special Use Permit from the US Forest Service,
is fully insured and operates on a non-discriminatory basis.
Call Shasta Vortex Adventures at 530.926.4326
visit our office at 400 Chestnut St., Mt. Shasta, CA 96067
or us!
This website is copyrighted ©2013 by Shasta Vortex Adventures. All rights reserved.
All graphics, photos, text and concepts are not to be copied or used without prior consent.