In November of 2011 Ashalyn put on a workshop, which is detailed below. She has no plans for creating another workshop in the near future. Only time will tell…
11:11:11 Workshop with Ashalyn and Sharyl Noday in Mount Shasta
"Divine Remembering with the Masters"
Yes, we had a delightful time at our 11:11:11 workshop in Mount Shasta! Great channeled messages, transformational healing, channeling instructions from Sharyl, a Sacred Site Trek with Ashalyn, and a coming together of like-minded seekers, hoping to connect with the powerful energies of the day. Sharyl and Ashalyn are thoroughly happy with the results of our first shared event. Perhaps we'll do it again sometime!
Testimonial:
"I so very much enjoyed your workshop, and came away with the deepest reverence for Gaia than ever before. So profound! What a great foundation to build upon."
~ Christina Russo, Owner, IndieYoga.com, San Francisco, CA
Adama, Saint Germain,  Siria Family, Thoth the Atlantean are some of the Masters that will be joining  Ashalyn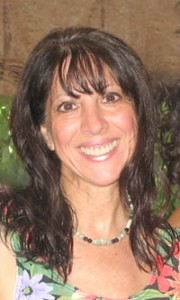 and Sharyl Noday to present this 11:11:11 workshop in Mount Shasta. Please join us for transformation al healing, channeling, meditations and more as we share new-found wisdom and knowledge in the powerful energy vortex of Mount Shasta. Raise your vibrational frequency, expand your conscious awareness and sharpen your discernment.
For more information and to register, download the flyer.  Complete Information Packet available here.
Sharyl Noday is a Full Trance Channel for Siria Family and other Beings of Light who will offer insight, awareness and uniques perspectives on our lives that will assist us in finding our truth, creating self-empowerment and connecting with the ultimate love…Self Love. READ MORE ABOUT SHARYL
Call Shasta Vortex Adventures at 530.926.4326
visit our office at 400 Chestnut St., Mt. Shasta, CA 96067
or us!
This website is copyrighted ©2011 by Shasta Vortex Adventures. All rights reserved.
Any and all graphics, photos, text and concepts are not to be copied or used without prior consent.