Webs of Light

© 2005
received from Spider Web
Webs of Light decorate the world
just like Spider Webs decorate the Earth's landscapes.
Light Webs follow us around
creating magnificent mandalas of all shapes and sizes.
As we cross each others' pathways,
our Light Webs intersect as the two merge
to create harmony and balance among the ethers.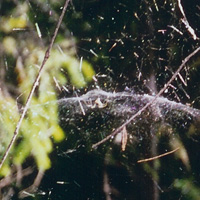 The Wind plays these Webs
as it gently blows 'round the planet,
sending harmonic resonances in all directions
for purposes beyond our small notions of such.
We are a grand symphony in the making,
constantly changing and merging with those least expected –
connecting our Godliness in a myriad of wonderful ways.
Some melodies stay in place for centuries
and are added to as others cross that precious path.
Others are created for just that brief moment,
creating crescendos and decrescendos
as the words fall out of our wondrous mouths.
All in all it's a glorious artwork in progress
and you are the artist,
whether you know it or not!

Shasta Vortex Adventures operates under Special Use permit from the US Forest Service,
is fully insured and operates on a non-discriminatory basis.
Call Shasta Vortex Adventures at 530.926.4326
visit our office at 400 Chestnut St., Mt. Shasta, CA 96067
or  us!
This website is copyrighted ©2012 by Shasta Vortex Adventures. All rights reserved.
Any and all graphics, photos, text and concepts are not to be copied or used without prior consent.